Build the ultimate African Cycling NFT Collection, featuring African Road Cyclists on the World Stage.
Explore and Own African Cycling NFT Content
Build vibrant African Cycling NFT Collections
Engage with a global African Cycling community
Be part of our AFRICAN ATHLETE IMPACT INVESTMENT FUND, from the beginning!
The PROTOUCH AFRICA officially licensed 2021 ICONS COLLECTION, celebrates a selection of talented African Road Cyclists in the form of digital collectibles and includes road cyclists from Africa and emerging talent, destined to become big names in international road cycling.
Inspired to enable more African Riders onto the World Stage, through The Phil Liggett Foundation.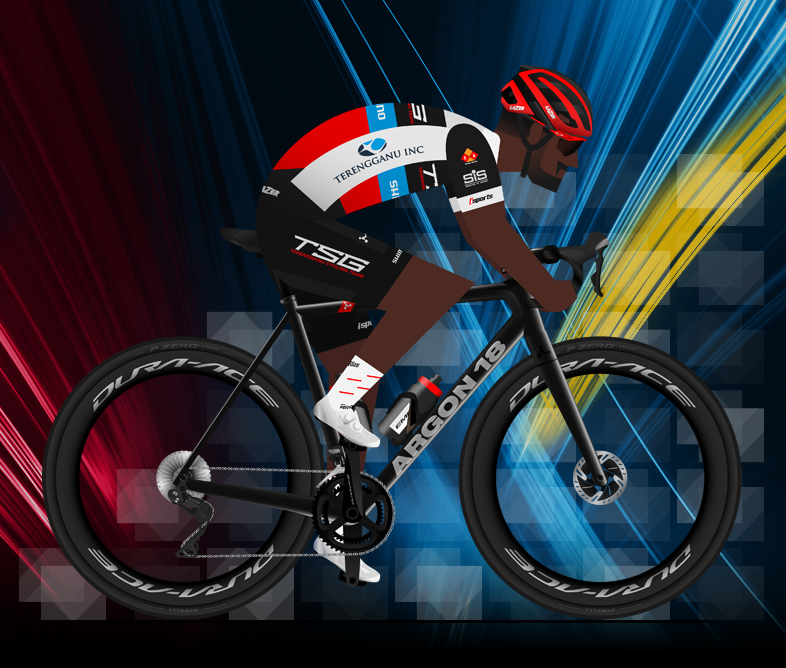 What are PROTOUCH AFRICA African Cycling NFTs?
NFTs are digital collectibles on the blockchain that have been created by PROTOUCH AFRICA as part of a fundraising project for the Phil Liggett Foundation.
PROTOUCH AFRICA is the Creator but the NFT is truly owned by the African Cycling fans that collect them.
NFT stands for "Non-Fungible Token", which is simply a unique digital item. For technical folks: PROTOUCH AFRICA NFTs are 

ERC 721 single

and ERC 1155 multiply (collections) tokens, the most popular token standard compatible with many platforms including Ethereum.

Each African Cycling NFT sold, helps the Phil Liggett Foundation to enable more African Cyclists onto the World Stage in the future. Our platform provider keeps 10% of the sale, to cover the cost associated with the Marketplace then, 1/3 of the funds earned are donated to the athlete in the NFT, 1/3 of the funds earned are donated to the Phil Liggett Foundation and 1/3 of the funds earned are paid to PROTOUCH AFRICA to create, mint, manage and market the NFT.
How do I collect PROTOUCH AFRICA NFTs?
 Fans are able to bid on purchasing NFTs

with Binance Crypto Currency.

Visa or Mastercard credit card purchases will be added in the future.
What are the PROTOUCH AFRICA NFT COLLECTIONS?
Every set of collectibles is first created and sold by PROTOUCH AFRICA in a fixed number of COLLECTIONS.
COLLECTIONS contain multiple unknown collectibles within them.
When you purchase a ProTouch Africa NFT you will be supporting the Athlete and the The Phil Liggett Foundation to enable more African riders, using our Athlete Impact Investment Fund.
Stay up-to-date on the latest PROTOUCH AFRICA NFTs news by following us on social media:
How Do I Start Collecting?
PROTOUCH AFRICA has created a range of AFRICAN CYCLING #NFTs as part of a fundraising and impact investment project for the Phil Liggett Foundation. These digital pieces illustrating top performing African Road Cyclists, have been minted in the Blockchain and can be purchased on auction here: 
Our African Cycling NFTs are listed on the Blocksport Marketplace in two formats, an Auction (timed auction) for single tokens (available now) and Unlimited Auction for Multiple tokens (coming soon). The value collected for each digital artpiece purchased is split ⅓ to the Athlete, ⅓ to the Phil Liggett Foundation and ⅓ to ProTouch Africa, to cover the costs associated with creating the art, the platform and marketing.
1) An Auction (timed auction) for Single tokens: Available Now!
Once the reserve price has been met, a 48-hour countdown for the auction begins. If a bid is placed within the last 15 seconds of an auction, the countdown will reset back to 15 minutes.The addition of 15-minute extensions give each buyer enough time to place a bid, and for the asset to find its true market value.
Click "Place a bid." If you place the first bid, the bid must exceed or meet the reserve price set by PROTOUCH AFRICA. If the reserve price has already been met, all subsequent bids must exceed the current bid by 10%.
After you have placed a bid, your wallet will prompt you to confirm the transaction and pay a gas fee to complete the process. The funds will then be taken out of your wallet and placed in escrow in our smart contract. If you're outbid, funds will be deposited back into your wallet.
You will receive a notification if you are outbid and will be allowed to place another bid if the auction is still active.
2) Unlimited Auction for Multiple tokens: Coming Soon!
Once a token is listed, you can place your offer. This so-called "Unlimited Auction" has no time frames. When you see a token you can make an offer (a sum that you're ready to pay) and select a desired amount of tokens from the series. After that you have to wait for the seller to accept your offer. Once it's done, the auction is closed.
Note that during this type of an auction, your funds will stay in your wallet. But if you spend them, your offer will become inactive for 7 days, and after that period of inactivity it will be cancelled automatically.
To Get Started
You will need to "

Install and Set up MetaMask"

, this can be

DOWNLOADED

on Chrome and Firefox, or on iOS and Android if you're a mobile user. 

From there, select whichever platform you're using, and follow the steps to install it on your device. 

Click "

Create a Wallet"

. Write down the backup

SEED PHRASE

somewhere secret (preferably not on an Internet-connected device). Without this phrase, your funds can't be recovered if your device is damaged or lost. Confirm that you've written them down on the next page. 

You should now see your wallet and Wallet ID, ready to send and receive funds. This Wallet ID you can also provide to others if they need to pay you in Crypto Currency.
Connecting Metamask To Binance Smart Chain
On the Settings Page, navigate to the "

Networks Menu"

. 

Click

"Add Network

" in the top-right corner to manually add BINANCE SMART CHAIN MAINNET:
Network Name: Binance Smart Chain
New RPC URL: https://bsc-dataseed.binance.org/
ChainID: 56
Symbol: BNB
Block Explorer URL: https://bscscan.com
Once you "

Save the Network"

and return to the "

Main View"

, you'll notice two things: the network has automatically been set to the one you just entered, and the units are no longer denominated in ETH, but now in BNB.
A more detailed explanation can be found HERE.
What is GAS?
"Gas" refers to the fee required to successfully conduct a transaction on the Blockchain. This fee goes directly to blockchain miners, who provide the computer power that's necessary to verify transactions and keep the network running; Blocksport and PROTOUCH AFRICA do not receive a percentage.

You'll need to have some crypto in your wallet so that you can pay for Gas each time you place a bid, settle an NFT you won in an auction, or transfer an NFT to another wallet.

Two things determine the price of Gas: how quickly you want the transaction to be completed and how busy the network is at the time of your transaction. If Gas prices are too high at the moment, you can wait until Gas goes down in price. You can also submit your ideal price and wait until the network processes it.